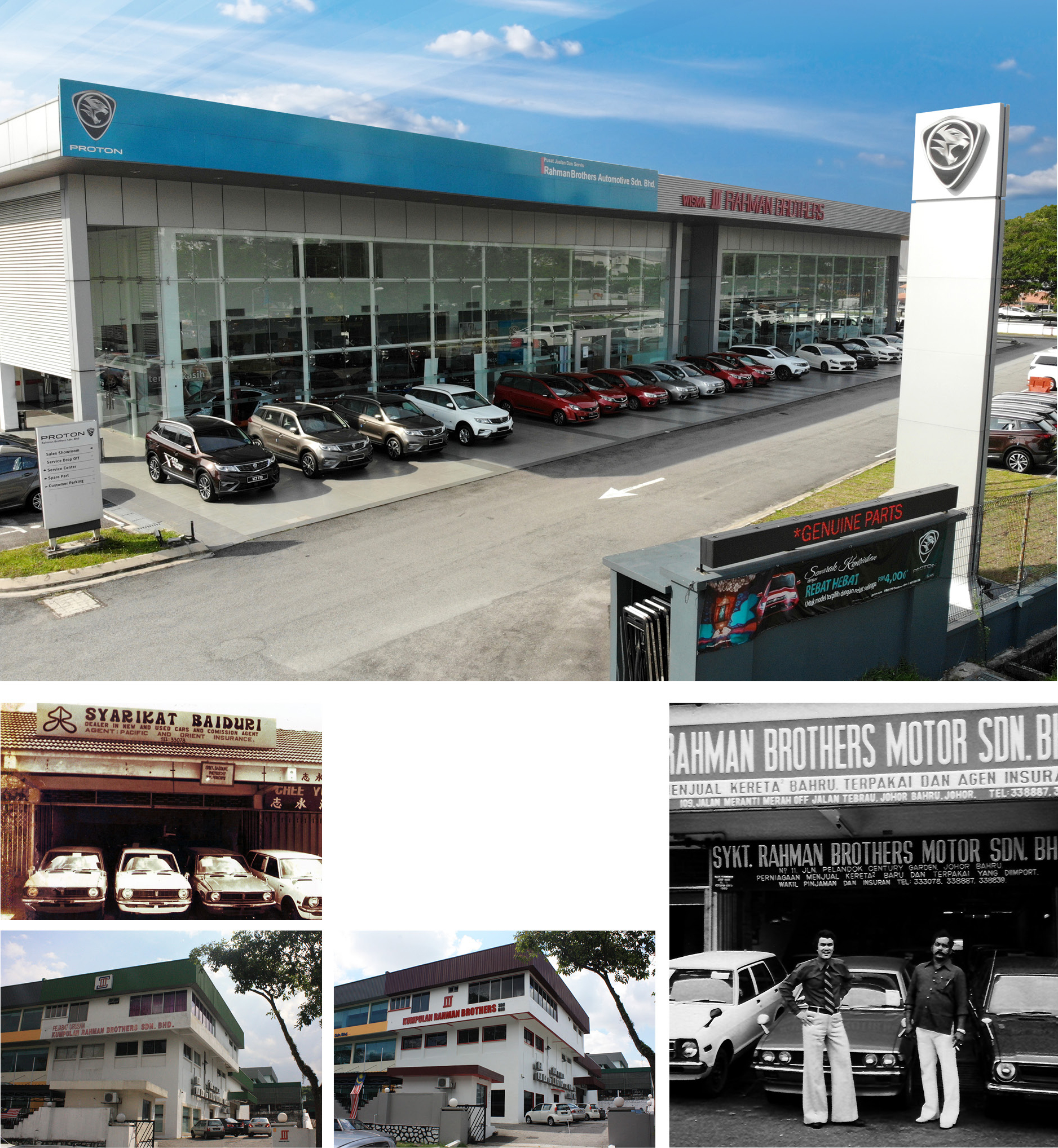 KUMPULAN RAHMAN BROTHERS SDN BHD or KRB is the flagship company owned by Dato' Haji Abdul Rahman Bin Haji Ibrahim (DHAR). He formed KRB as a holding company of 17 subsidiary companies of various business interests. DHAR ventured into business from scratch way back in 1975 in Johor Bahru, as a petty trader at pasar malam or night markets, doing door-to-door sales and later on learning his way into selling used cars.
Being new and inexperienced he faced numerous problems along the way, the major one being lack of capital. He applied for a loan from MARA and struggled on. It was during this time around 1976 – 1983 that importing of Singapore-used cars and selling them in Malaysia became popular. Johor Bahru obviously became the entry-point for this activity. He saw this as a good opportunity and decided to try himself. After overcoming numerous problems Dato' Haji Abdul Rahman made some initial success. He was encouraged by this and decided to really go all out to establish himself in the auto trading business.
He formed Syarikat Rahman Brothers Motor Sdn Bhd (SRBM) and decided to apply his own AP. After a long and tedious process he got one. With it he not only import from Singapore but went one step further. He ventured overseas by sourcing himself reconditioned cars from Japan and UK. Hence he secured himself into the auto trading business. And when in 1985 Proton cars came into the market and he was appointed dealership status and with it he was well into trading new cars too. Around 1986 he transferred his business base from Johor Bahru to Kuala Lumpur to get into bigger things. He started to diversify into leisure & hospitality, travel and tours, property, housing development, construction and now looking for more opportunities in international trading & logistics.
All along being a devout Muslim himself he never forgets his responsibility towards sharing and caring for others in need. This was evidence by the various charities he gave and the many masjids and suraus he helped to build. He was awarded by the Sultan of Kedah a Dato'ship in 2000.