RAHMAN BROTHERS MOTOR SDN BHD (RBM)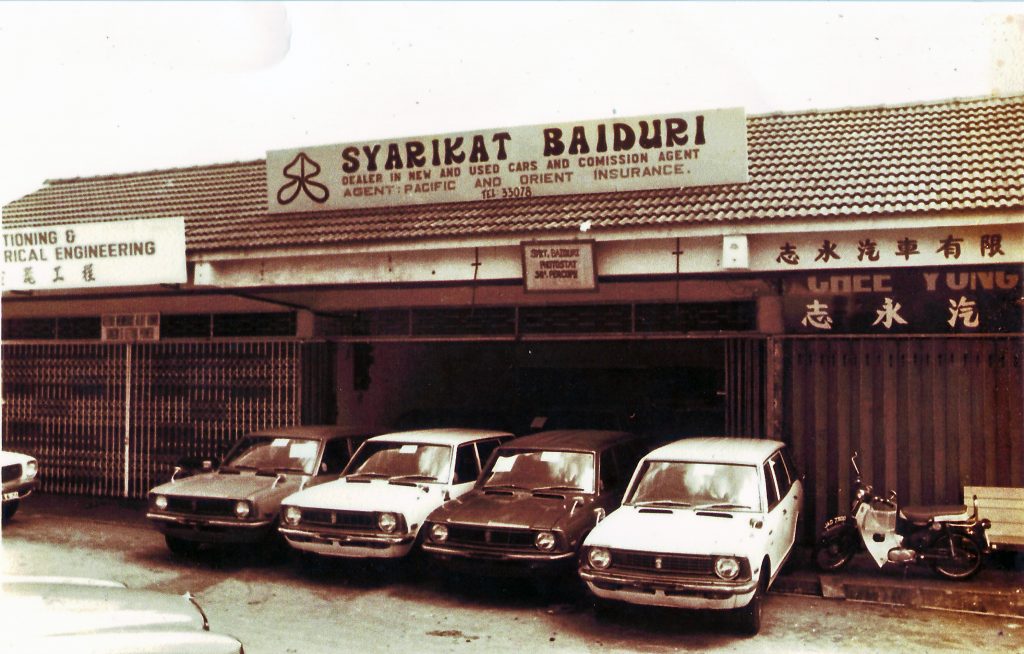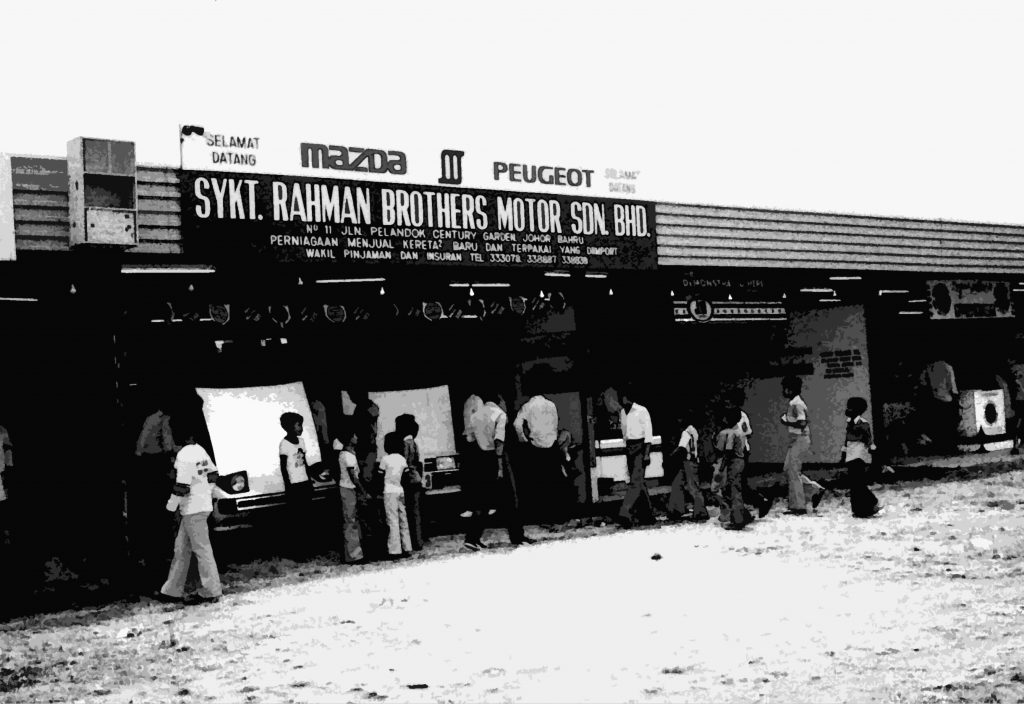 Syarikat Rahman Brothers Motor Sdn. Bhd. - 1978
Rahman Brothers Motor (RBM) bermula dengan nama Azah Enterprise yang merupakan ringkasan nama isteri Dato' Hj Abd Rahman iaitu Aminahtun Zaharah @ Aminah didaftarkan pada tahun 1976. Beliau melaksanakan segala ilmu dan pengalaman yang diperolehi seperti mendapatkan dan menguruskan modal, mendapatkan bekalan kereta, mengimport, menyediakan tempat, promosi, pemasaran, mendapatkan pelanggan dan pendaftaran JPJ.
Dengan bertambahnya modal dan bisnes yang berkembang, pada tahun 1978 syarikat didaftarkan diatas nama Syarikat Baiduri bagi menggantikan Azah Enterprise. Beliau kemudiannya memohon Approve Permit (AP) bagi mengembangkan lagi perniagaannya. AP dikeluarkan bagi membenarkan pengimportan kenderaan dari luar negara untuk didaftarkan di Malaysia. Pelbagai urusan yang dilakukan antaranya ialah beliau perlu menyelesaikan duti import dan bayaran-bayaran lain dengan Jabatan Kastam dan kereta-kereta perlu dibawa ke premis sendiri dahulu untuk dibersihkan dan diperbaiki atau dicat semula untuk menarik pelanggan.
Syarikat Rahman Brothers Motor Sdn. Bhd (SRBM) didaftarkan pada tahun 1985 untuk meneruskan perniagaan kereta di bawah nama Syarikat Baiduri Enterprise. Beliau bermula dengan mengimport antara 10 – 20 buah kereta sebulan dari Singapura. SRBM kemudiannya berpindah pejabat ke Jalan Meranti, Johor Bahru dengan menyewa suatu ruang kedai dua tingkat. Selepas lima tahun, beliau membeli bangunan kedai sendiri di Taman Melodies, Johor Bahru. Beliau kemudiannya membuka cawangan di Alor Setar di bawah pengurusan adik-adiknya.
Mengharungi inflasi yang berlaku sekitar 1986 – 1987, SRBM kemudiannya berpindah ke Pulau Langkawi. Namun sambutan perniagaan agak lambat selepas beberapa minggu memulakan perniagaan. Selepas ekonomi kembali pulih semula, pada bulan Disember 1987 beliau membuat keputusan untuk kembali beroperasi di Johor Bahru dengan menjalankan semula aktiviti promosi, jualan, menambah stok semula, menyusun kewangan, warga kerja serta menggerakkan semula semua aspek perniagaan.
SRBM mula bertapak di Kuala Lumpur yang merupakan ruang kedai dua tingkat di Batu 3, Jalan Klang Lama dan bilik pameran yang lebih luas di Batu 6, Jalan Klang Lama pada tahun 1990. Lima tahun kemudian, ibu pejabat berpindah ke Taman Shamelin Perkasa dan pada Ogos 2010 ruang pameran di Jalan Klang Lama ditutup dan dipindahkan bersebelahan Wisma Sahoca, Kelana Jaya.
Pada 13 April 1994, beliau mendaftarkan Kumpulan Rahman Brothers (KRB) bagi menyelaras semua aktiviti perniagaan. Pada Mei 1995 beliau membeli sebuah bangunan pejabat tiga tingkat sendiri di Taman Shamelin Perkasa, Kuala Lumpur dan pada September 1996 beliau memindahkan pejabat SRBM dan menjadi ibu pejabat KRB. Ibu pejabat KRB sekali lagi berpindah ke Seksyen 22, Shah Alam pada Mei 2015 sehingga sekarang.
Rancangan mengadakan Generasi Kedua telah disuarakan dalam Mesyuarat Pengurusan Atasan KRB Januari 2005. Semasa mengadakan Majlis Khas di Ibu Pejabat KRB pada 8 Mac 2006, Encik Hamdan Bin Hj Mohammed yang merupakan anak saudaranya telah dilantik sebagai Pengurus SRB Motor Sdn. Bhd.. Selepas itu, pada 5 Mei 2006 program 'Young Entrepreneur Development Program' melantik pengurus-pengurus bagi menguruskan bilik pameran. Sejak Mei 2006 KRB mempunyai lima bilik pameran yang meneruskan auto trading bertempat di Senawang, Pulau Pinang, Alor Setar, Johor Bahru dan Melaka.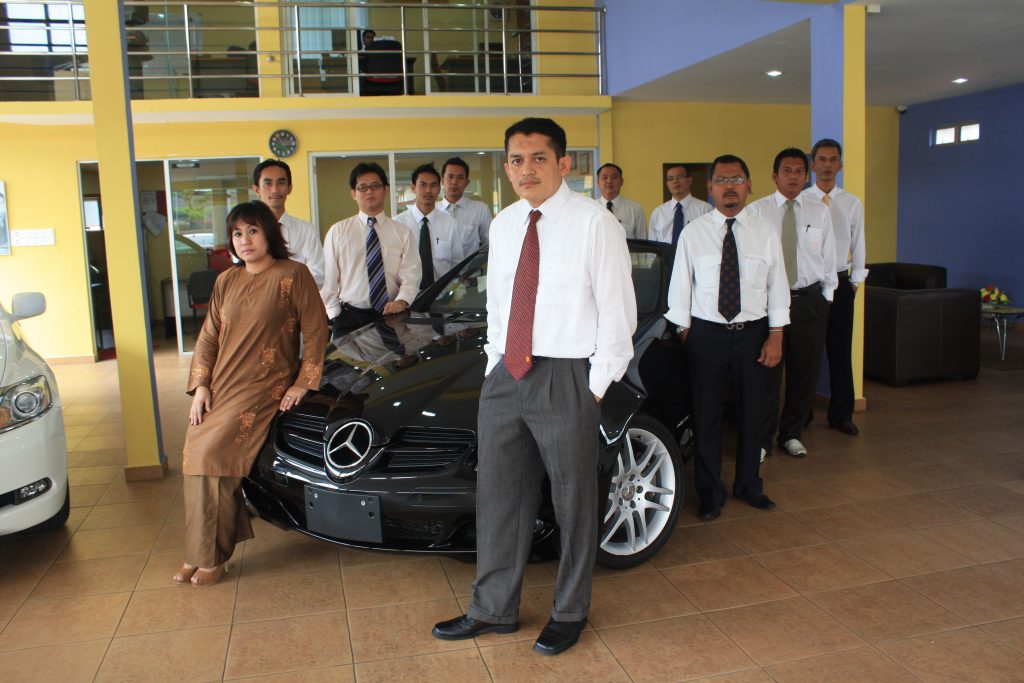 Syarikat Rahman Brothers Motor Sdn. Bhd. - 1990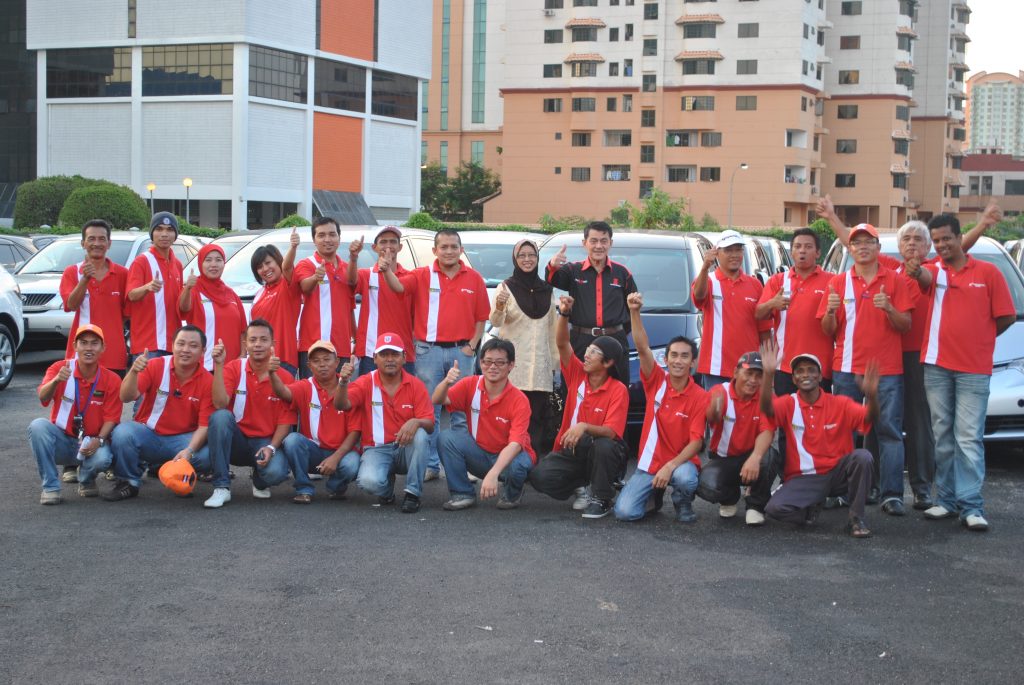 Syarikat Rahman Brothers Motor Sdn. Bhd. - 2010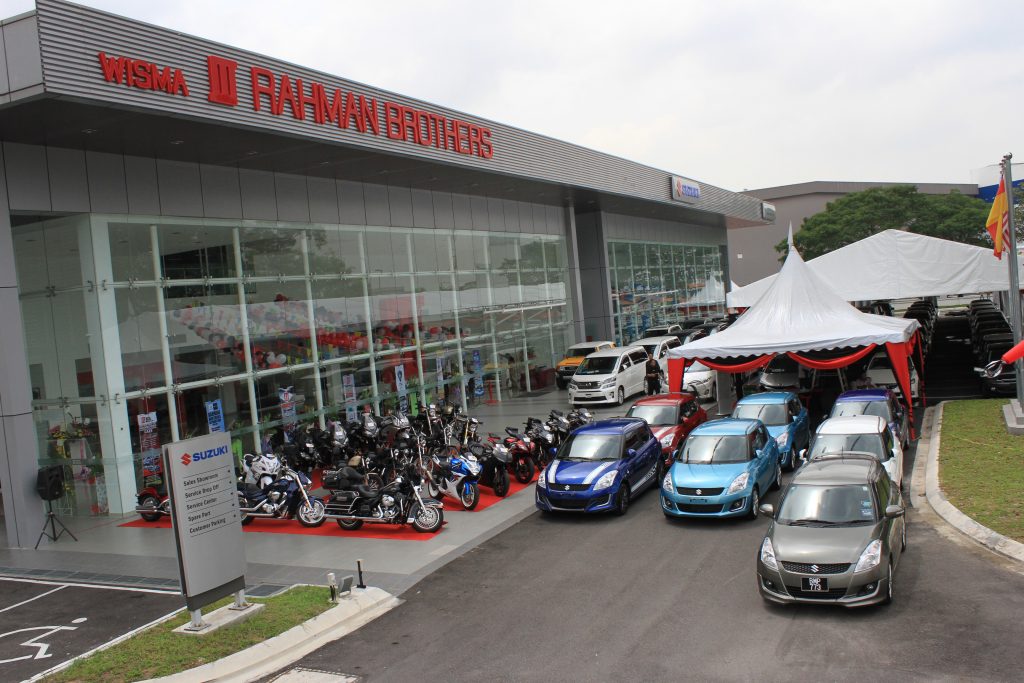 Syarikat Rahman Brothers Motor Sdn. Bhd. - 2015
Rahman Brothers Motor Sdn. Bhd. (RBM) started with Azah Enterprise which is a summary of Dato' Hj Abd Rahman's wife, Aminahtun Zahrah @ Aminah registered in 1976. He used all the knowledge and skills that he had learnt to develop the business such as managing business capital, sourcing of car supplies, handling import-export procedures, keeping and housing the car stock, organising promotions, coordinating marketing efforts, getting customers and seeing to the vehicle registrations at RTD.
With increasing capital and business, in 1978 the company was registered under the name of Baiduri Company to replace Azah Enterprise. He then applied for the Approve Permit (AP) to expand his business. AP is a business to allow the holder to bring in imported foreign vehicles and register them for use in Malaysia. The various tasks involved include pay import duties and ancillary charges to the Customs and Excise Department and the cars would be sent to the company premises or workshop to be cleaned, repaired or given new paintwork.
Syarikat Rahman Brothers Motor Sdn. Bhd (SRBM) was registered in 1985 to continue the car business under the name of Baiduri Enterprise Company. He used to import between 10 – 20 cars per month from Singapore. SRBM moved to the new location at Jalan Meranti, Johor Bahru with rented a two-storey retail space. After five years, he purchase his own building to house the business operations in Taman Melodies, Johor Bahru. He then opened a branch in Alor Setar full control in managing the branch of his brothers.
Faced with the inflation that occurred around 1986 – 1987, SRBM moved the business operations north to Langkawi Island. In the first few weeks, business was slow and unpromising. After the economy recuperated, in December 1987, he decided to move the business operations back to Johor Bahru by resume product promotions, acquire new car stock, develop new sales programs, arrange access to finance and loans, re-strategize marketing approaches, improve staff development and re-activate all aspects of my business.
The first SRBM business site in Kuala Lumpur was a double-storey shop unit at Batu 3, Jalan Klang Lama and a bigger showroom nearby, at Batu 6, Jalan Klang Lama in 1990. Five years later, the headquarters move to Taman Shamelin Perkasa and in August 2010, the Klang Lama showroom was closed and business was relocated to a new site next to Wisma Sahoca, Kelana Jaya.
On 13 April 1994, he registered Kumpulan Rahman Brothers (KRB) to coordinate all the business activities. The following year, in May 1995, he purchase a three-storey office building at Taman Shamelin Perkasa, Kuala Lumpur, then moved the operations in Septermber 1996. KRB headquarters then moved to Seksyen 22, Shah Alam in May 2015 until now.
The idea of Second Generation Succession Plan was mooted in a KRB Top Management Meeting in January 2005. During special ceremony at KRB headquarters on 8 March 2006, Mr. Hamdan Bin Hj Mohammed, whose was his nephew appointed as a General Manager of SRB Motor Sdn. Bhd. Subsequently, on 5 May 2006 the programed called 'Young Entrepreneur Development Program' and appointed branch managers to manage the new showrooms. Since May 2006, there are now five new showrooms which perpetuate the success of his auto trading business in Senawang, Penang, Alor Setar, Johor Bahru and Melaka.